スポンサーリンク
Are you looking for a hair salon that can straighten your hair?If so, this article will help you to find the right one.
By finding a hair salon that suits you, you can avoid the risk of mistakes and get the results you want.
There are many hair salons in the world, but not many of them are good at Japanese straightening.
That's why it's important to learn what you need to know about hair straightening.
And to help you, we would like to introduce you to some of the best Japanese straightening salons.
What is a Japanese straightening?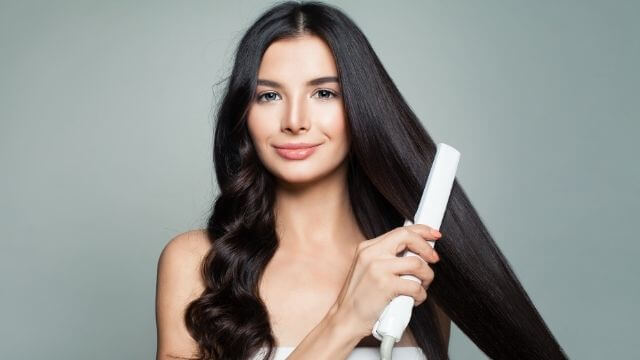 Japanese straightening is known as thermal reconditioning
This treatment has started getting popular in NY, London, Tokyo, and then it jumped coasts and become a hit on all over the world.
Japanese straightening is one of the big hit hair services and it makes any type of hair to be sleek straight hair
How to find the best hairdresser for Japanese straightening your hair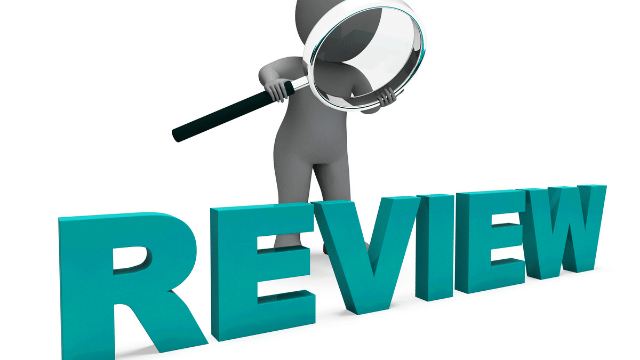 There are two key points to finding a good Japanese straightening salon.
Google review
SNS
If a hairdresser is good at straightening hair, they will have reviews of their customers' experiences.
Make sure you check out both the good and the bad reviews.
Check out what kind of hairstyles they create on social media.
We do not recommend hair salons that do not post pictures of straight hair or do not use SNS well.
10 of the best hair salons in New York for Japanese straightening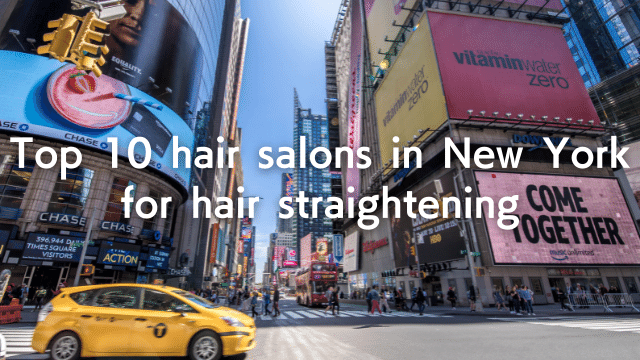 T-Gardens New York Hair Salon
| | |
| --- | --- |
| Address | 328 E 59th St, New York, NY 10022 |
| Phone | (212) 350-9970 |
| Google review | 4,8☆(143 reviews) |
My experience today (5 Mar 2021) has been amazing! I made my appointment online for Japanese Straightening with Tatsuya. I searched many places in Jersey to see where I can get this done and the one place I went to for a consultation told me they couldn't because I needed to let me hair "grow more". I didn't want to just go anywhere so I finally found this spot in the City and I loved the results! It was definitely worth the drive and $$. My natural hair is a bit curly/wavy and medium long but I'm always straightening it and damaging it. That is why I decided to do this and Tatsuya did a great job, he knows what he is doing. My hair looks very healthy and feels so soft.

Google review
| | |
| --- | --- |
| Address | 225 E 5th St, New York, NY 10003 |
| Phone | (212) 529-0355 |
| Google review | 4,9☆(60 reviews) |
I've been going here since 2012 for Japanese hair straightening. I have naturally thick and curly hair (I'm Filipina) and I don't have the patience nor the time (I'm a mom of 2) to style it. The process takes about 4 hours and is expensive ($420), but it is well worth it. I've gotten the treatment three times now and my hair stays straight for about a year. Not only is the product great, my stylist Yoko is skilled in her craft and we work well together. I don't like to chat much when I'm at a salon and she lets me be. That's important to me because "me time" takes advanced planning (child care) and I like to spend the time at the salon reading magazines or books or sleeping. There's never any pressure to buy products nor are there any unsolicited comments about my appearance and how I should care for my hair etc. It's a laid back salon with skilled stylists and more importantly, excellent results!

Google review
| | |
| --- | --- |
| Address | 11 E 32nd St, New York, NY 10016 |
| Phone | (212) 213-5338 |
| Google review | 4,5☆(82 reviews) |
I have been coming hear for many many many years to see Andrew and get Japanese thermal straightening and I have never been disappointed. Great service always, clean and amazing results!

Google review
| | |
| --- | --- |
| Address | 219 E 26th St, New York, NY 10010 |
| Phone | (347) 712-8398 |
| Google review | 4,9☆(74 reviews) |
I received Japanese Hair Straightening Treatment with Eric. He is very good at what he does. I have very curly and thick hair. Eric was able to turn my hair silky straight after the treatment. I will definitely be coming back to continue treatment. I highly recommend this hair salon to those who have thick curly hair and are looking to get it more manageable.

Google reivew
| | |
| --- | --- |
| Address | 13 W 17th St 1 floor, New York, NY 10011 |
| Phone | (347) 737-6545 |
| Google review | 5,0☆(40 reviews) |
Anna has been doing my hair straightening for over 10 years. First we started with Japanese, and now I've chosen to try OXO. She is a skilled professional (not to mention a wonderful person with a huge heart). My hair is shiny, healthy, and bouncy. No one would guess I've had it straightened for the past 10+ years, unless I told them, or they read this review. I would recommend Anna to anyone.

Google review
| | |
| --- | --- |
| Address | 201 E 23rd St 2nd floor, New York, NY 10010 |
| Phone | (212) 620-3846 |
| Google review | 4,5☆(106 reviews) |
Great Japanese straightening perm. Director stylists are very experienced and the treatment is very quick comparing with average treatment time in other salons.

Google review
| | |
| --- | --- |
| Address | 18 Pell St, New York, NY 10013 |
| Phone | (212) 608-2588 |
| Google review | 4,6☆(101 reviews) |
Undoubtedly 5 stars!!!! I've been with this place for 5 years already,thanks to Nelson! I've been doing Japanese Hair Straightening, haircuts and oil treatments and I can't imagine a better place. I brought my sister too and she had hair straightening and balayage here. We both are very happy with results! They are not only professionals,but also make you feel important, offering you water,coffee and even lunch! Nelson always helps with your choice for haircut or color! They also take all precautions for COVID-19, they check your temperature, make sure you sanitize your hands and have dividers between chairs. Absolutely wonderful! Recommend to anybody who cares about their hair! Nelson,YOU ARE THE BEST!

google review
| | |
| --- | --- |
| Address | 118 Keefer Pl, Vancouver, BC V6B 0J1 |
| Phone | (604) 685-1006 |
| Google review | 4,4☆(120 reviews) |
I am a regular customer here and often see Mark for haircuts and Japanese hair straightening. He is always very professional and polite and uses high quality products and gives good instructions on how to maintain my hair. Japanese hair straightening here is very affordable compared to other places and he does a thorough job despite it being time-consuming. Haircuts are always classic and fashionable and the price really cannot be beat for the quality. The ambience is really modern and contemporary and the service is always on point. The location is also really convenient as it is right by the Stadium-Chinatown skytrain. I will be a customer for life.

Google review
| | |
| --- | --- |
| Address | 31 W 46th St 2nd floor, New York, NY 10036 |
| Phone | (212) 868-9355 |
| Google review | 4,5☆(168views) |
Have been going to HairBarNYC for approx 3 years now on and off every 6 mo for the 24 Karat Keratin treatment. It is the BEST. My hair is frizzy and curly, medium thickness and decently long. After treatment, my hair becomes silky and frizz free w a gentle beach wave and lasts for 4-6 mo. I had Susana do my most recent keratin last weekend and I am THRILLED with my results!!!! I agreed to my first balayage ever last summer (other salon) and my hair was esp dry and knotty …..Susana worked her magic and gave me new miracle hair!!!!! Now I wash it and feel like a goddess even after air drying it. SO easy and cuts my prep time in 1/2. Not to mention the whole staff is so friendly and welcoming and the midtown location is spotless. Thank you Susana and HairBar!!!

Google review
| | |
| --- | --- |
| Address | 163-30 Northern Blvd, Queens, NY 11358 |
| Phone | (718) 886-6880 |
| Google review | 4,4☆(109 reviews) |
Hairib is a beautiful, clean salon. With very professional staff. Their prices are so affordable and they give quality service. Best place hands down for hair straightening.

google review
Is Japanese straightening bad for your hair?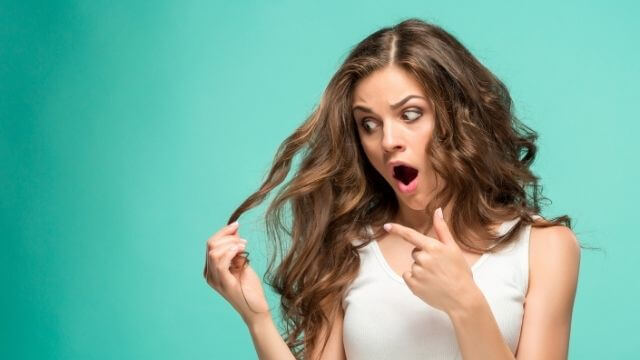 Japanese straightening is a chemical treatment which is very hard on the hair.
The use of alkaline agents opens the hair cuticle and uses the power of heat to change the shape of the hair to straighten.
However, although the actual hair is damaged, the finished look is very shiny and healthy.
It also feels silky to the touch and is easy to styling, so customers who have had their Japanese straightened will think that their hair is healthier.
Nowadays, services such as acid Japanese straightening, which is gentler on the hair, are becoming more popular.
Is Japanese straightening permanent?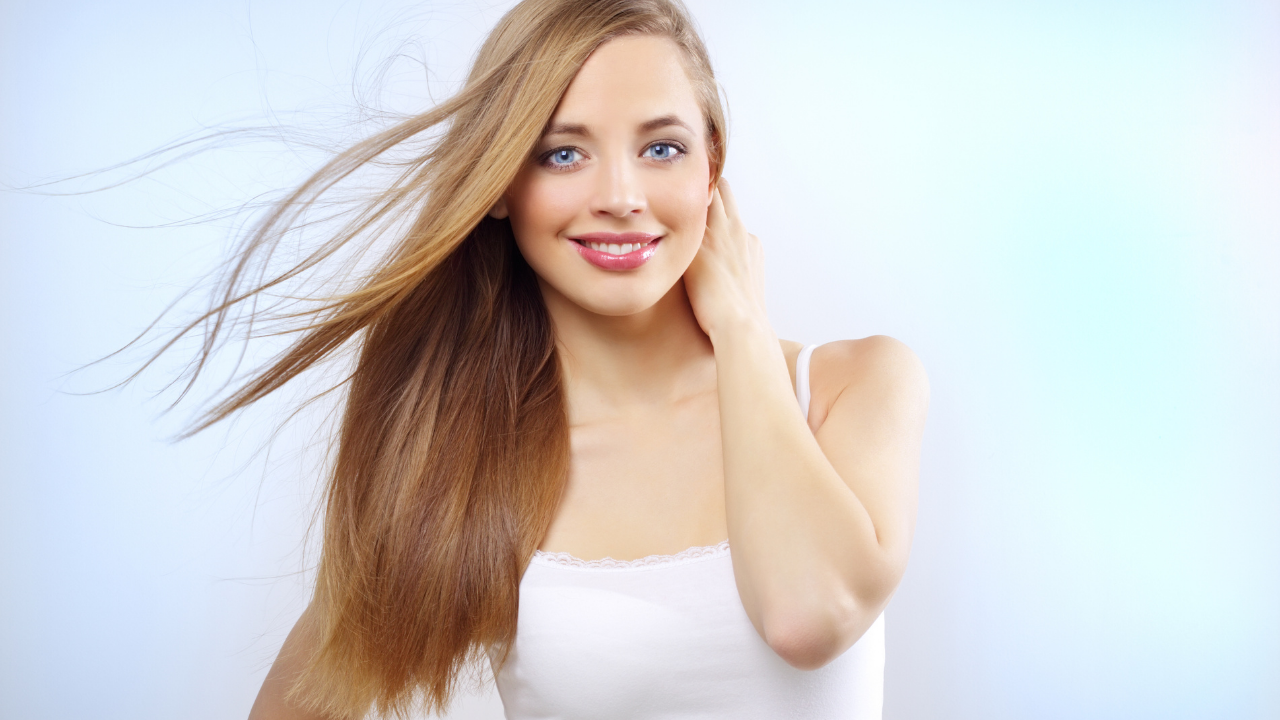 Japanese straightening is permanent.
It is very important that you take good care of your hair to keep hair from getting damaged.
However, by using chemical processes such as hair coloring and perms after straightening, your hair will become weaker.
If the hair is weakened, it will not be able to keep its straightness, so it will become dry and wavy.
How long does Japanese straightening last?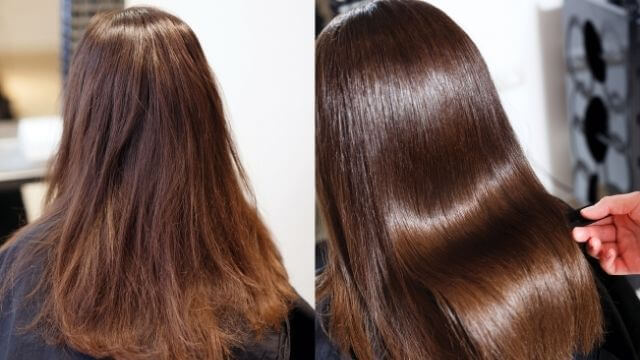 Do you know how long does Japanese straightening last?
It depends on hair condition and hair length.
If your hair is healthy, it will last longer, but if it is damaged, it will not.
Long hair stays in better condition more than short hair
| | |
| --- | --- |
| Hair length | Lasting |
| Short hair | 2 to 4 month |
| Medium hair | 3 to 5 month |
| Long hair | 4 to 6 month |
Japanese straightening is permanent, but as the hair grows out from the roots, it will need to be retouched as often as shown in the table above.
What is better keratin or Japanese straightening?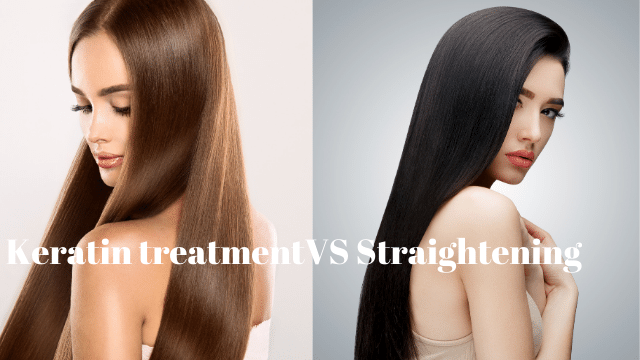 Both Japanese straightening and keratin treatment have their advantages and disadvantages.
Hair straighteners can be used to straighten any type of hair, but are not suitable for severely damaged hair.
Keratin treatments cannot straighten very frizzy hair, but they can be used to treat bleached or damaged hair.
Your hairdresser will be able to advise you on which service is best for your hair type.
How to maintenance after Japanese straightening?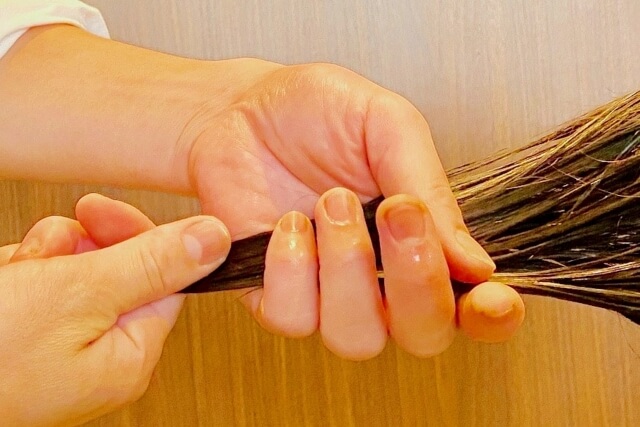 After straightening the hair, it is generally necessary to avoid washing the hair for 48 hours.
Nowadays, with the progress of straightening chemical, it is not always necessary to wait that long.
However, as straightened hair is not 100% straight, it is best to avoid wearing hats, pins and ponytails.
And make sure you use hair care products that are gentle on your hair, such as amino acid shampoo.
How much does it cost for Japanese straightening?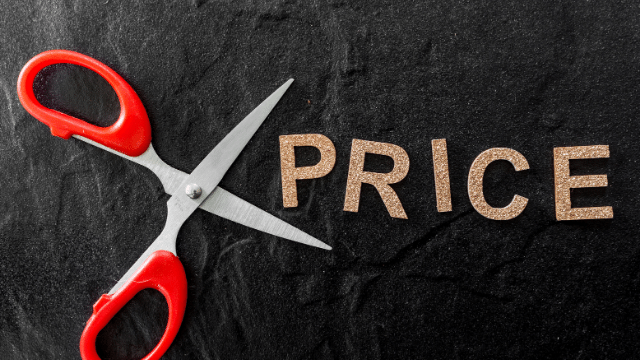 We have looked at the average price.
Each hairdresser has a different price point.
Length of hair
Amount of hair
The strength of your hair
The price will vary according to the above conditions.
If you want to know the exact price, always call or email us before you book.
The Japanese straightening process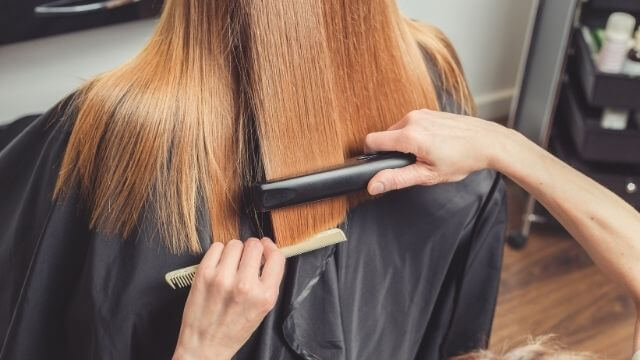 This is the general process.
Shampoo
Apply 1st solution
Rinse and dry
Ironing process
Apply neutralizer
Wash out and styling
It takes 2 to 4 hours for the whole process depending on hair type.
If your hair is very curly or a lot of hair it takes time.
Summary of Japanese straightening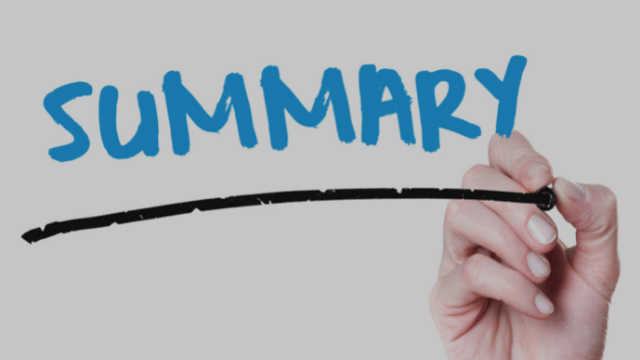 There are so many hair salons where you can straighten your hair, but if even one mistake is made, the damage to your hair can be very serious.
That is why you have to find a hairdresser who is really good at straightening hair
The difficulty of straightening hair depends on the hair texture and the condition of the hair.
If you have strong hair, the risk of failure is low, but if your hair is soft or you have had chemical treatments in the past, the risk is high.
To get beautiful straight hair, do your research and find the best hairdresser for you.