スポンサーリンク
Looking for a good hair salon may be difficult right?
But have you ever been to Japanese hair salons before?
They are known for their high-quality cuts and impeccable service.
If you're still hesitating to try one, here are some reasons why you should try a Japanese hair salon at least once and show you the best hair salon top 10.
What is Japanese hair salon?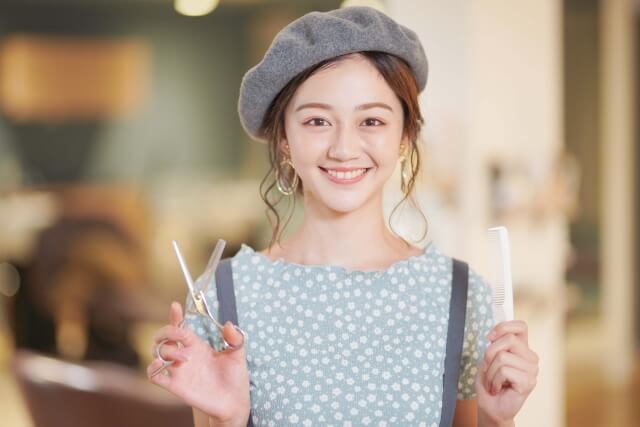 The Japanese hair salon is known for good customer service and high-quality hair service.
There is some reason why many customers fall in love with Japanese hair service.
Customer service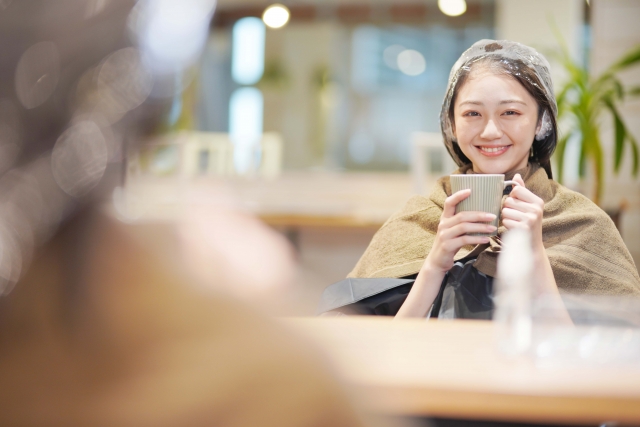 If you have ever been to Japan you already know that Japanese culture is focused on customer service called "OMOTENASHI" is something like it always treat customer nicely and try to make them comfortable and enjoyable during any service.
Good service from the moment you step into the Japanese hair salon until you leave is the norm, and at no extra cost – tipping is not a thing.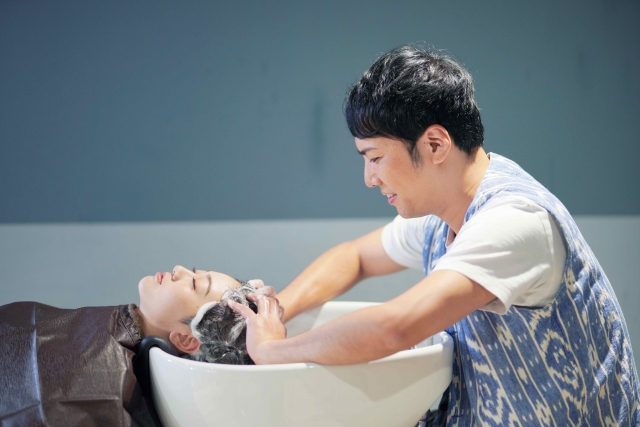 You will get amazing head spa shampoo and they offer you some drinks.
High-quality hair service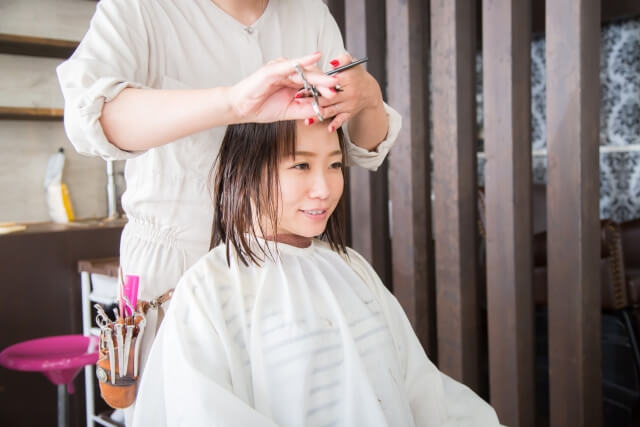 In Japan's beauty industry all hair stylists have to study cosmetology and hair skills for 2 to 3 years depending on the school.
Besides after starting working at the hair salon, they do training work every day for 3 to 5 years till they debut as hairstylists.
Most Japanese hair stylists practice a lot and they have a lot of experience more than other hair stylists.
Their service is super fast and careful.
That's why many customers fall in love with their hair service quality and customer service.
How to find a good Japanese hair salon in New York?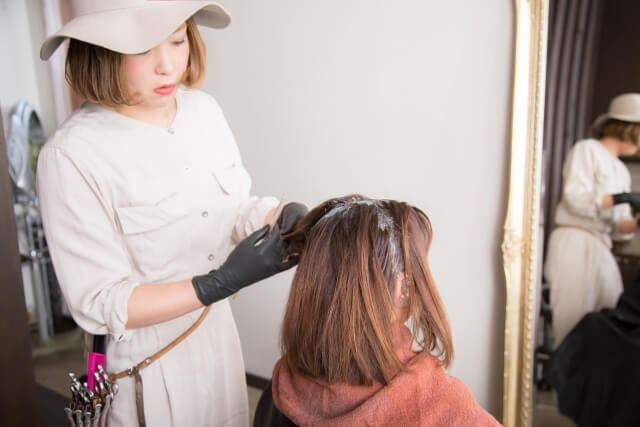 There are many Japanese hair salons in NYC and it might take time to find the best one.
When you look for a hair salon please check some points that you should know before going to the salon.
Check google reviews and Yelp review
These are important things to finding a good hair salon.
You can check all of the hair salon's Information on customers' voices and it helps you to know which one is better.
The most popular review site is google and yelp so you should check both before you chose the salon.
Check the website and SNS(Instagram)
Popular hair salons have a good website that easy to check all information and this is important for customers.
Some hair salons don't provide it or the quality is so bad that means they don't think of customers feeling.
A perfect website and information are very important for the customer to understand their service.
And popular hair salons focus on SNS marketing too like they create a nice hairstyle and post it on SNS every day.
If it is not we don't recommend going.
Now SNS is a very important marketing tool and good hair salons make an effort to create a new hairstyle and post it for new customers.
Another salon is just waiting for new customers and they even don't try to improve their technique.
Check the google review and yelp review
Check the website and SNS
The best Japanese hair salon Top 10 in New York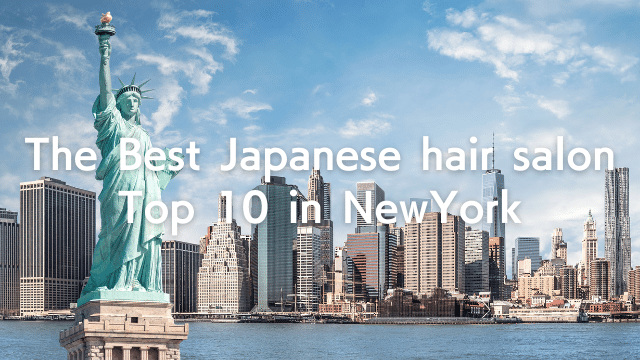 Here are the top 10 most popular Japanese hair salons in New York.
You can choose the best beauty salon that suits your needs from this list.
Each beauty salon has its own special techniques and styles.
They also have different prices, so be sure to check them carefully.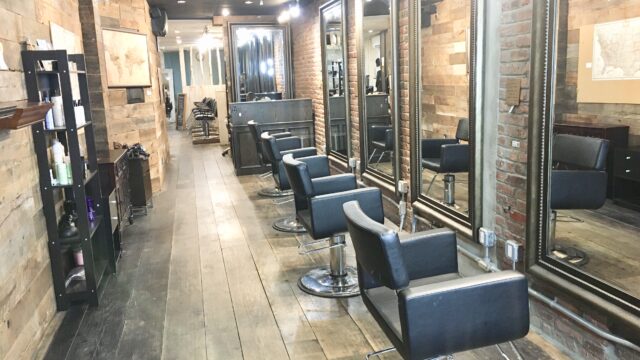 | | |
| --- | --- |
| Address | 328 E 59th St, New York, NY 10022 |
| Phone | (212) 350-9970 |
| Yelp review | 5,0☆(344) |
| Google review | 4,7 ☆(217) |
"We are the professional skilled team for a Hair cut, Color Highlights Balayage, Digital perm, Japanese straightening, and keratin treatment as a top Japanese hair salon NYC.
We established in 2012 November as a top-rank of Japanese hair salon in Manhattan and now our team is getting more international as a team in NYC. Please enjoy our Japanese customer service with perfect hair service.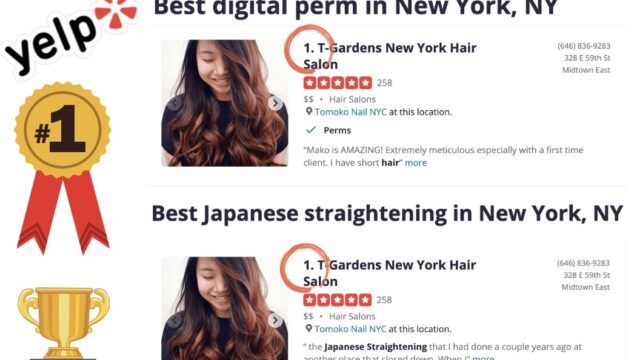 T-gardens New York is also rated number one on the most popular review site in the USA, YELP, for hair straightening and digital perms.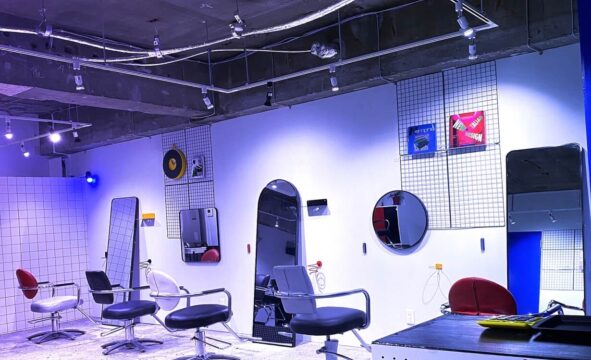 | | |
| --- | --- |
| Address | 436 E 75th St, New York, NY 10021 |
| Phone | 646-678-5316 |
| Yelp review | 5,0☆(87) |
| Google review | 4,9 ☆(337) |
You can experience attentive Japanese customer service even while in New York City.
We have experienced hair stylists who can solve any problems you may have.

The salon is very good at designing short styles that suit your bone
structure and hair type & they offer a wide range of services from natural stylish colors to edgy and unique colors and gray colors.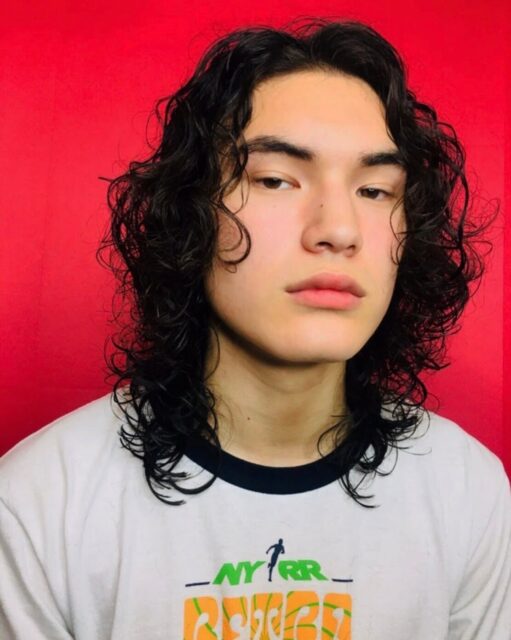 With a Google review of 4.9☆ & 335 reviews, this salon is highly rated by Japanese and locals alike, and we now open a new location on September 1st in Japan.
Check out their Instagram too!
"Looking for hair assistant and hair stylist"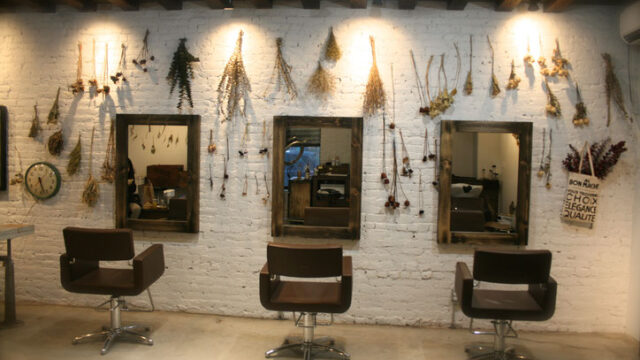 | | |
| --- | --- |
| Address | 260 Berry st 1st fl Brooklyn NY 11249 |
| Phone | (347) 721-3650 |
| Yelp review | 5,0☆(34) |
| Google review | 4,9 ☆(14) |
If you are looking for a hair salon in Brooklyn, a fashionable spot in New York City, Berry is the salon for you!
The owner, Nao, is originally from Osaka and has a wealth of experience in Japan and abroad, which is why Berry is so popular with Japanese, Asian, and Western customers.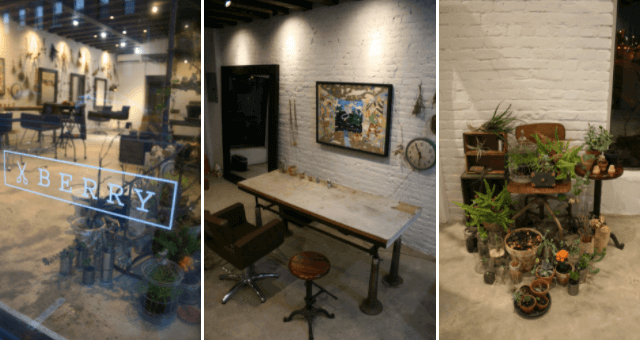 All of the stylists working at Berry have a lot of experience in Japan and abroad, and their strength is that they can provide not only young styles and the latest trend designs, but also styles that suit the ages
| | |
| --- | --- |
| Address | 57 N 6th St, Brooklyn, NY 11249 |
| Phone | (347) 529-6517 |
| Yelp review | 4,5☆(60 reviews) |
| Google review | 4,6 ☆(88 reviews) |
On a quiet street away from the bustle of the East Village, Salon Shizen opened its doors in November of 2005 with a team of renowned stylists from Tokyo.
Combining meticulous Japanese hospitality with innovative New York glamour, style and flair, our reputation and success quickly expanded.
| | |
| --- | --- |
| Address | 22 E 49th St 2nd fl, New York, NY 10017 |
| Phone | (212) 759-2392 |
| Yelp review | 4,0☆(22 reviews) |
| Google review | 4,5☆(25 reviews) |
"Established in 1972. New York City's first Japanese Hair Salon. We introduced "Japanese Straightening" in 1986 and continue to pioneer in its development."
| | |
| --- | --- |
| Address | 141 E 55th St, New York, NY 10022 |
| Phone | (212) 759-2397 |
| Yelp review | 4,0☆(57 reviews) |
| Google review | 4,5☆(25 reviews) |
Everybody loves Fast fashion because we can look our best and save money. That is why we created SOHO NEW YORK, the premier Fast Fashion hair salon.
We provide stylish and trendy hairstyles at an affordable price because we want everyone to always look their best! Whether you need to touch up your roots or want to try a new style, our affordable rates make it easy for you to take care of your hair. So treat yourself.
| | |
| --- | --- |
| Address | 406 E 13th St, New York, NY 10009 |
| Phone | 03-6432-9111 |
| Yelp review | 4,0☆(57 reviews) |
| Google review | 5,0☆(19 reviews) |
"ORO is a very popular beauty parlor in Japan. It's a popular place where people post magazines and appear in the media. It opens in January 2020. Japanese hair stylist is enrolled Experience the best technology. We use the best drugs.
We always make our customers beautiful. Experience Japanese hospitality. Let us help you find happiness by awakening your inner beauty I hope you and your loved ones are all doing well.
| | |
| --- | --- |
| Address | 201 E 23rd St 2nd floor, New York, NY 10010 |
| Phone | (212) 620-3846 |
| Yelp review | 4,0☆(359 reviews) |
| Google review | 4,5☆(106 reviews) |
Kiwa salon is dedicated to making men and women the most beautiful in New York. As part of Yubi Co. Ltd, our stylists have been educated by one of the largest and most well-renowned hair salon groups in Japan.
| | |
| --- | --- |
| Address | 328 E 53rd St, New York, NY 10022 |
| Phone | 03-5414-2970 |
| Yelp review | 5,0☆(38 reviews) |
| Google review | 4,6☆(156 reviews) |
After 20 years of serving in Midtown East as Manish, Hazuki Hair Salon has been re-named, overhauled, and opened on April 3rd just one block away from the previous location.
Upon entering you'll find cute little antique decorations on the brick wall and you'll be filled with a warm, welcoming feeling.
| | |
| --- | --- |
| Address | 166 Elizabeth St, New York, NY 10012 |
| Phone | (646) 912-9644 |
| Yelp review | 4,5☆(49 reviews) |
| Google review | 4,8☆(37 reviews) |
Please book online through Our NY tab on our website Dress Hair Salon's stylists specialize in modern, fashionable cuts using Japanese techniques.
| | |
| --- | --- |
| Address | 280 Mulberry St, New York, NY 10012 |
| Phone | (646) 484-6292 |
| Yelp review | 5,0☆(139 reviews) |
| Google review | 4,6☆(108 reviews) |
"Welcome to NAGIHAIR, NYC SoHo's Best Japanese Hair salon. At NAGIHAIR, this is our focus—being good and bringing good to your hair. After listening closely to your hair concerns, resident stylists will consider your face shape, head shape, and hair texture. We will ask you to share a little about your lifestyle and favorite hairstyles.
We will then create a design based on all of the above. At NAGIHAIR, we help you take your beauty one step further. Hair Design & Hair Care At NAGIHAIR, we are concerned not only with the outward surface of your hair but with the premise of taking care of your scalp and maintaining healthy, beautiful hair."
| | |
| --- | --- |
| Address | 144 W 46th St #3F, New York, NY 10036 |
| Phone | (646) 590-7513 |
| Yelp review | 4,5☆(25 reviews) |
| Google review | 4,9☆(46 reviews) |
HKS Himitsukichi Salon is a Japanese hair salon located in Times Square. It is in the center of New York City. We launched the salon in 2018. We specialize in women's hair cuts, men's hair cuts, blow dry, up-do, make-up, hair treatment, hair color, permanent wave, Japanese straight, etc.
We have high-quality skills and high hospitality. Our skills are built in Tokyo Japan. Himitsu Kichi is a Japanese word that means " ​Secret place ". You can escape to the secret place to get relaxed and confident. We never lose Curiosity and Imagination."
What service is popular at Japanese hair salon in New York?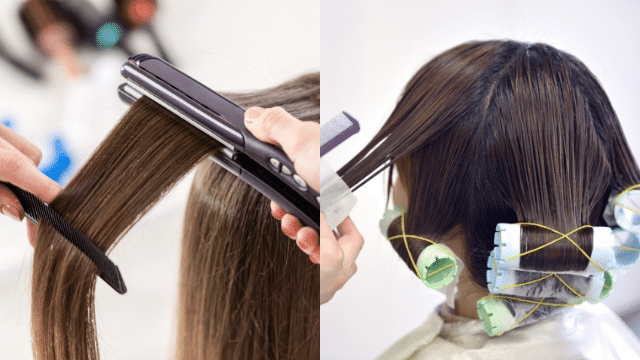 Especially perming service is popular like digital perming and hair straightening service.
Both services need a lot of knowledge and experience.
As you already know that all Japanese hair stylists practice and study for a long time so they are good enough to do it.
Perming service is the most difficult technique and Japanese hair stylist is much better than other salons and stylists.
That's why many customers visit the Japanese hair salon to get it done and they believe in their hair service.
Of course, they are good at hair cut, and color service as well.
How much is hair service at Japanese hair salon in New York?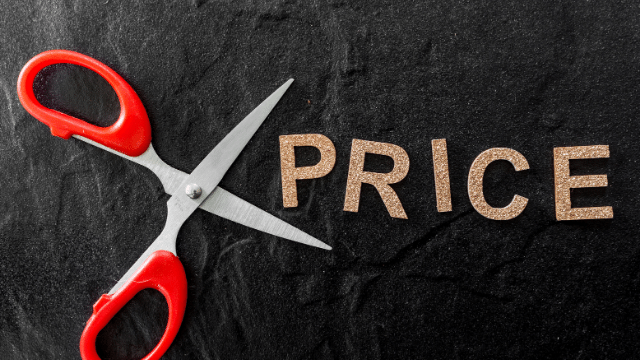 The price would be different depending on the hair salon.
And each hair salon has a stylist rank and the price is different depending on experience.
Here are some average cost
| | |
| --- | --- |
| サービス名 | 値段 |
| Hair Cut | $50〜$100 |
| Digital Perm | $120〜$300 |
| Japanese straightening | $250〜$400 |
How to set up an appointment for Japanese hair salon in New York?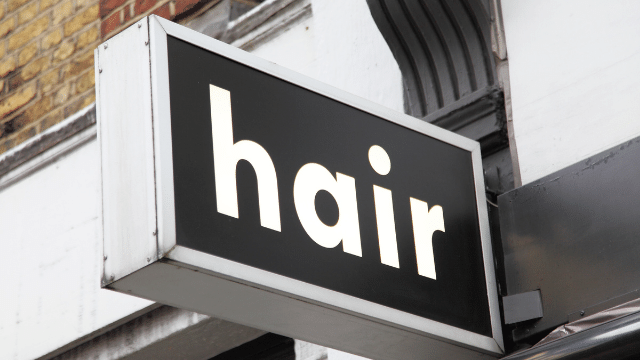 Most likely online booking is common.
Each Japanese hair salon has an online booking system so it's easy to set up an appointment.
Otherwise, you can call the salon directly or walk into the salon.
Upon walking into a salon you like the look of, chances are you may have to wait, or worse yet, they may be full for the rest of the day or the week.
In that case, you may be able to book for an appointment later in the day or week, depending on how popular/busy they are.
If they are unavailable, and you are due to be on the plane home before they can book you in, so online or call is the best way to set up an appointment.
Actions to prevent the spread of coronavirus at Japanese hair salon in New York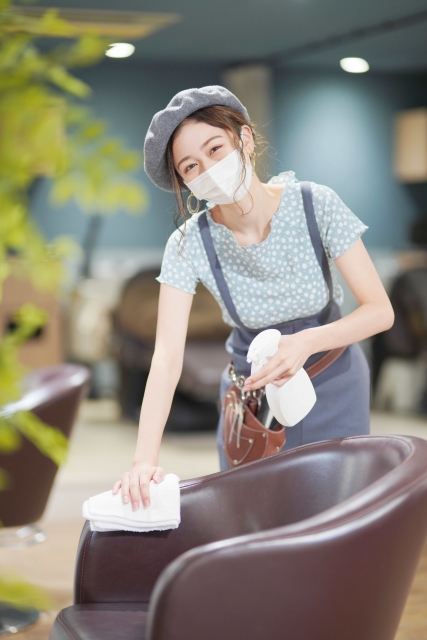 Here is the list of what kind of actions to prevent the spread of coronavirus at the Japanese hair salons.
Guest are asked to use sanitizer
Mask must be worn at all times. from entering until exiting the store.
Capes are changed after every use
Fresh air circulated regularly
Keep distance from each chair
Tools are disinfected after every use
Staff wear masks the whole time
All Japanese hair salons are taking all the right measures strictly so you can enjoy your time in comfort.
Experience amazing Japanese hair and customer service in New York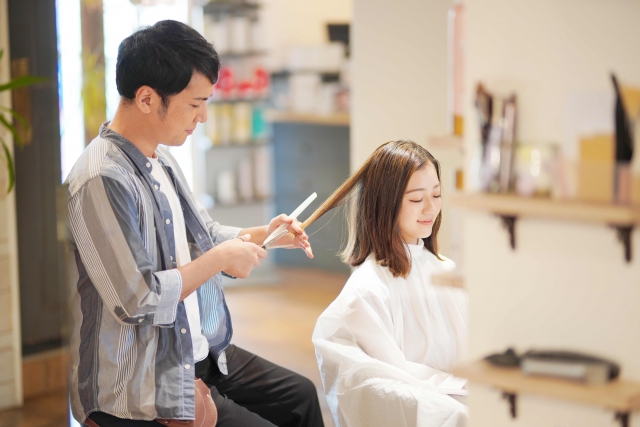 Many peoples who visit Japan are surprised by Japanese culture and their customer service at hair salons, restaurants, and sightseeing spots, etc
Japanese culture is loved by foreigners all over the world and you can get Japanese customer service here as well.
Hope you will find the best one and get a nice hairstyle and good customer service.