スポンサーリンク
Looking for a good hair salon may be difficult right?
But have you ever been to Japanese hair salons before?
They are known for their high quality cuts and impeccable service.
If you're still hesitating to try one, here are some reasons why you should try a Japanese hair salon at least once and show you the best hair salon top 10.
What is Japanese hair salon?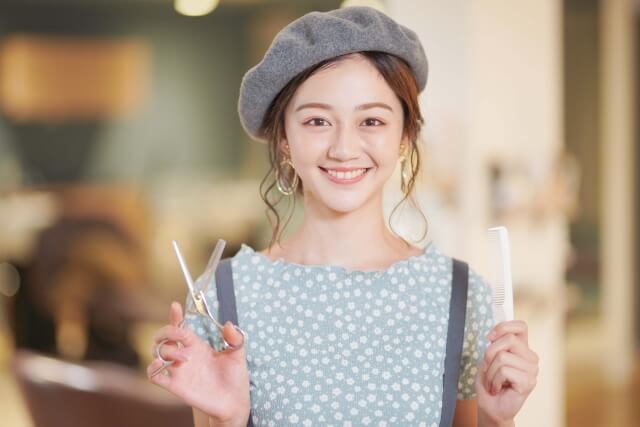 Japanese hair salon is known as good customer service and high quality hair service.
There are some reason why many customers fall in love with Japanese hair service.
Customer service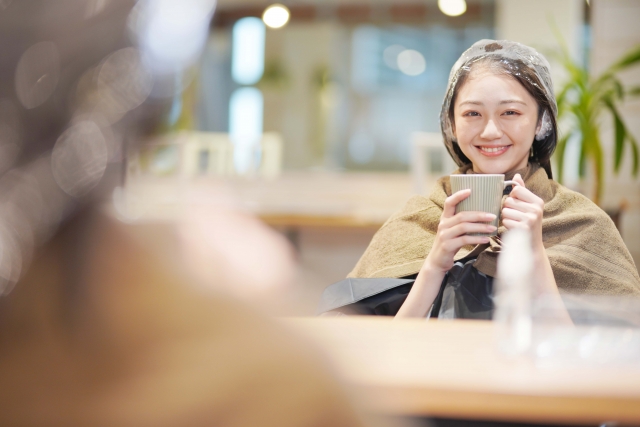 If you have ever been to Japan you already know that Japanese culture is focus on customer service called "OMOTENASHI" is something like it always treat customer nicely and try to make them comfortable and enjoyable during the any service.
Good service from the moment you step into the Japanese hair salon until you leave is the norm, and at no extra cost – tipping is not a thing.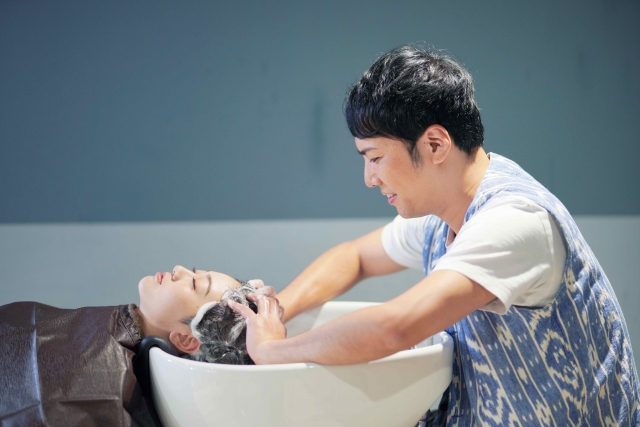 You will get amazing head spa shampoo and they offer you some drink.
High quality hair service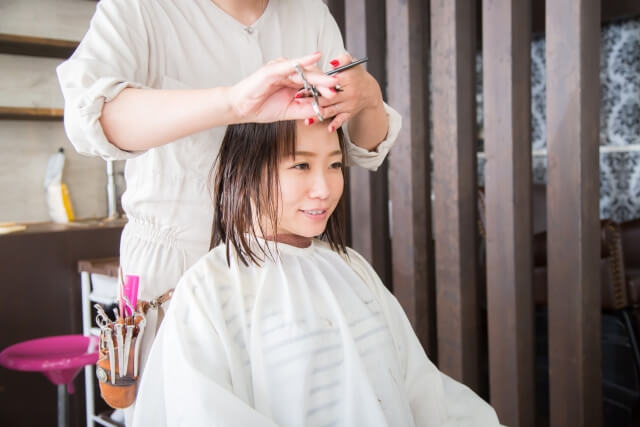 Under Japan beauty industry all hair stylist have to study cosmetology and hair skill for 2 to 3 years depend on school.
Besides after start working at the hair salon, they do training after work everyday and for 3 to 5 years till they they debut as hair stylist.
Most of Japanese hair stylist practice a lot and they have a lot of experience more than other hair stylists.
Their service is super fast and careful.
That's why many customer fall in love their hair service quality and customer service.
How to find a good Japanese hair salon in London?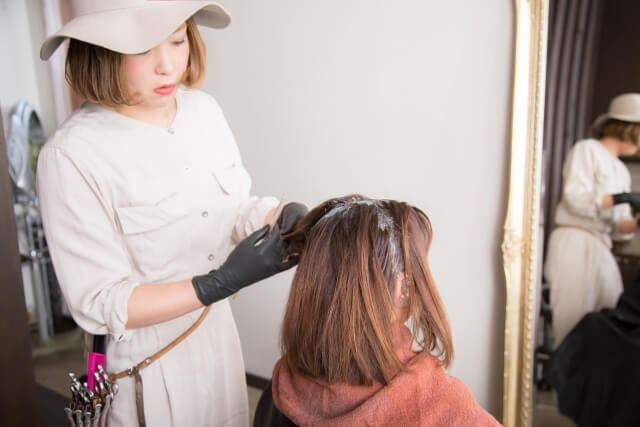 There are many Japanese hair salon in London and it might takes time to find best one.
When you look for hair salon please check some point that you should know before go to the salon.
Check google review and customer voice
This is important things to find good hair salon.
You can check all of hair salon's Information of customers voice and it help you to know which one is better.
Most popular review site is google and yelp so you should check both before you chose the salon.
Check website and SNS(Instagram)
Popular hair salons have good website that easy to check all information and this is important for customer.
Some hair salons don't provide it or quality is so bad that mean they don't think of customers feeling.
Perfect website and information is very important for customer to understand their service.
And popular hair salons focus on SNS marketing too like they create nice hair style and post it on SNS everyday.
If it not we don't recommend to go.
Now SNS is very important marketing tools and good hair salons make a effort to create new hair style and post it for new customers.
Other salon is just waiting new customers and they even don't try to improve their technique.
Check the google review and customer voice
Check the website and SNS
The best Japanese hair salon Top 10 in London
| | |
| --- | --- |
| Address | 3 D'Arblay St, Soho, London W1F 8DH |
| Phone | 020 7291 3670 |
| Treatwell reviews | 4,6☆(242 reviews) |
| Google review | 4,8☆(175 reviews) |
"The best Japanese Hair Salon in London. Specialize in Digital Perm(asian perm), Japanese Straightening as well as Cut and Colour.
We also have many customers for Bleaching process. All our hair dressers are Japanese who are experienced and skilled. We are located in heart of Soho.
| | |
| --- | --- |
| Address | 4 Pollen St, Mayfair, London W1S 1ND |
| Phone | 020 7629 3940 |
| Google review | 4,5☆(46 reviews) |
"Baroque hair and nails is the best Japanese hair salon in London.We use hight quality products for hair, nail and eyelash service.
We focus on minimizing the damage so that our chemical service as hair colour, digital perm and Japanese hair straightening are less damage to your hair. We use Cal Gel for nails; they are better in comparison to standard gel or acrylics as they allow the nails to breathe.
| | |
| --- | --- |
| Address | 16 Drury Ln, Holborn, London WC2B 5RB |
| Phone | 07565 827184 |
| Google review | 4,8☆(50 reviews) |
"Set in Covent Garden's iconic Drury Lane, Shunji is Director Shunji Watanabe's newest venture with an expert Japanese team. With over twenty years' experience in the industry, Japan trained Shunji worked eight years in one of Tokyo's most prestigious hair salons before arriving to London as part of his former studio's international team.
Providing haircuts, blow-drying, hair colouring, Japanese Digital perm,Japanese straightening/perm and hair & scalp treatments our expert team will have the perfect service for you.
| | |
| --- | --- |
| Address | 58 Upper Montagu St, Marylebone, London W1H 1FP |
| Phone | 020 7724 8860 |
| Google review | 4,5☆(25 reviews) |
"Offers the best of Japanese hair dressing techniques within central London. Our clientele come from the wider Japanese community and from those that recognize the high levels of quality that are expected from a Japanese hair salon.
| | |
| --- | --- |
| Address | 406 E 13th St, New York, NY 10009 |
| Phone | 03-6432-9111 |
| Google review | 4,3☆(54 reviews) |
Shiroma Hairdressing Salon in London is one of high quality hairdressing salons born out of the prestigious Hair Shiroma Company Ltd of Japan (established 1959).
Shiroma UK was opened in Liverpool Street in 1994 to address the discerning needs of both Oriental expatriates and Europeans in the capital, in being able to offer specialist high quality treatments from highly qualified, experienced stylists. These stylists, who have broad experiences in styling, cutting and colouring are also able to speak Oriental languages as well as English.
Shiroma aim to offer first class specialist hair and beauty treatments, latest techniques of Japanese Straightening Perm, Digital Perm and Air Wave and consultations in a comfortable, relaxing atmosphere.
| | |
| --- | --- |
| Address | 14 Station Parade, Uxbridge Rd, Ealing Common, London W5 3LD |
| Phone | 020 8992 2988 |
| Google review | 4,0☆(29 reviews) |
Camiyui is a professional hair dressing company from Japan.
| | |
| --- | --- |
| Address | 71 Cartwright St, Whitechapel, London E1 8NB |
| Phone | 020 7702 2377 |
| Google | 4,3☆(33 reviews) |
MOSAIQUE London is a contemporary hair salon situated a short walk from Tower Hill station. We create a salon experience that strives to combine professionalism with creativity in a luxury and relaxed setting.
Our highly trained hair stylists provide a wide range of beauty services including hair colouring, perming, straight perm, styling, shampooing and cutting specialising in Japanese hair dressing techniques.
| | |
| --- | --- |
| Address | 1 Stukeley Street, Holborn, London WC2B 5LB |
| Phone | 020 7430 1930 |
| Google review | 4,8☆(53 reviews) |
Hairdressing is more than scissors and combs. At alfie we combine characteristic Japanese attention to detail with a playful sense of fun.
We are unique, very experienced Japanese hairdressers who offer their clients a full range of hairdressing services in a comfortable, easy-going environment. Our salon is located in the heart of Yukaina London.
| | |
| --- | --- |
| Address | Unit15 and14, Cleeve workshops, Boundary St, London E2 7JD |
| Phone | N/A |
| Google review | 5,0☆(25reviews) |
| | |
| --- | --- |
| Address | 159 Ballards Ln, Finchley, London N3 1LJ |
| Phone | 020 8343 3861 |
| Google review | 4,5☆(33reviews) |
Opened in Oct 2012 as the first flagship salon of "Morio from London" in the UK. "Morio from London" is a popular salon with 16 branches in Japan.
The latest Japanese salon technology and equipment are used at the salon.
We have carefully selected the finest Japanese and London hair products to meet each and every individual needs.
We will do our best to provide a special and relaxing experience every time.
We look forward to welcoming you.
What service is popular at Japanese hair salon in London?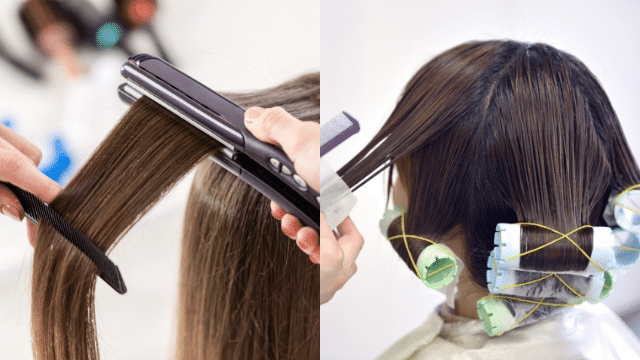 Especially perming service is popular like digital perming and hair straightening service.
Both service need a lot of knowledge and experience.
As you already know that all Japanese hair stylists practice and study for long time so they are good enough to do it.
Perming service is most difficult technique and Japanese hair stylist is much better than other salon and stylist.
That's why many customers visit Japanese hair salon to get it done and they believe on their hair service.
Of course they are good at hair cut, color service as well.
How much is hair service at Japanese hair salon in London?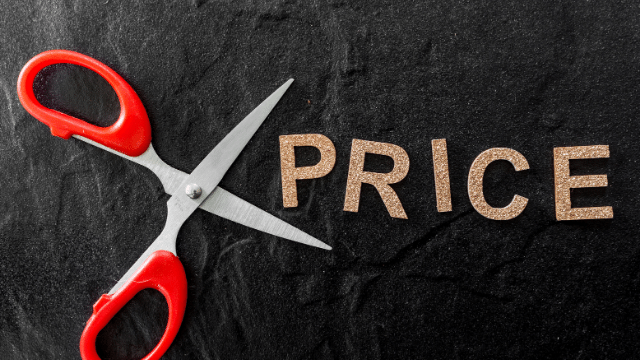 Price would be difference depending on hair salon.
And each hair salon has stylist rank and price is different depend on experience.
Here are some average of cost
| | |
| --- | --- |
| Service | Price |
| Hair cut | £50〜£100 |
| Digital Perming | £150〜£200 |
| Japanese Straightening | £250〜£450 |
How to set up an appointment for Japanese hair salon in London?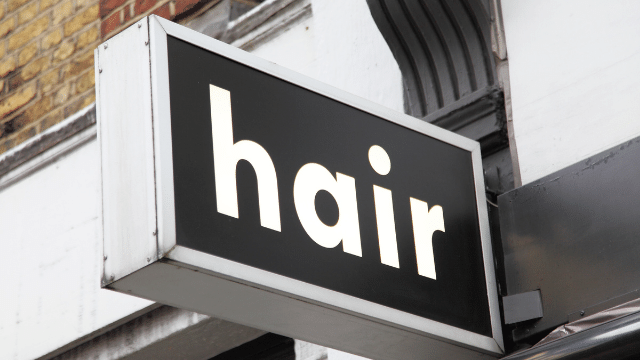 Most likely online booking is common.
Each Japanese hair salon have online booking system so it's easy to set up an appointment.
Otherwise you can call salon directly or walk into salon.
Upon walking into a salon you like the look of, chances are you may have to wait, or worse yet, they may be full for the rest of the day or the week.
In that case, you may be able to book for an appointment later in the day or week, depending on how popular/busy they are.
If they are unavailable, and you are due to be on the plane home before they can book you in, so online or call is the best way to set up an appointment.
Actions to prevent the spread of coronavirus at Japanese hair salon in London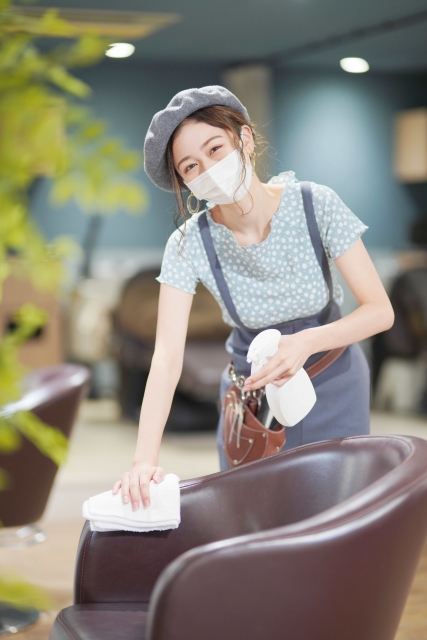 Here is the list what kind of actions to prevent the spread of coronavirus at Japanese hair salon.
Guest are asked to use sanitizer
Mask must be worn at all times. from entering until exiting the store.
Capes are changed after every use
Fresh air circulated regularly
Keep distance each chairs
Tools are disinfected after every use
Staff wear masks whole time
All Japanese hair salon are taking all the right measures strictly so you can enjoy your time in comfort.
Experience amazing Japanese hair and customer service in London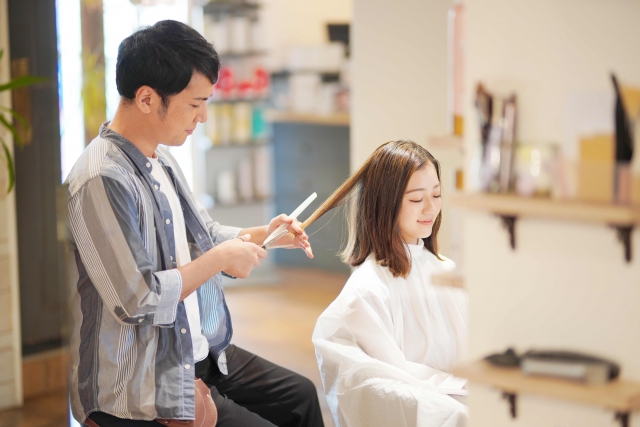 Many peoples who visit Japan surprised Japanese culture and their customer service at hair salon, restaurant and sightseeing spot etc
Japanese culture is loved by foreigner all over the world and you can get Japanese customer service here as well.
Hope you will find the best one and get nice hair style and good customer service.