スポンサーリンク
Looking for a good hair salon may be difficult right?
But have you ever been to Japanese hair salons before?
They are known for their high quality cuts and impeccable service.
If you're still hesitating to try one, here are some reasons why you should try a Japanese hair salon at least once and show you the best hair salon top 10.
What is Japanese hair salon?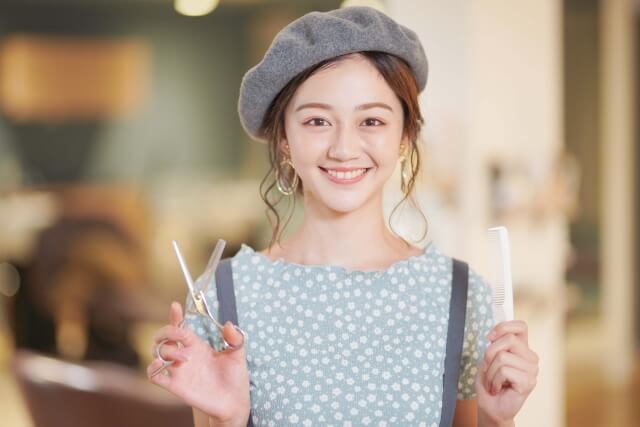 Japanese hair salon is known as good customer service and high quality hair service.
There are some reason why many customers fall in love with Japanese hair service.
Customer service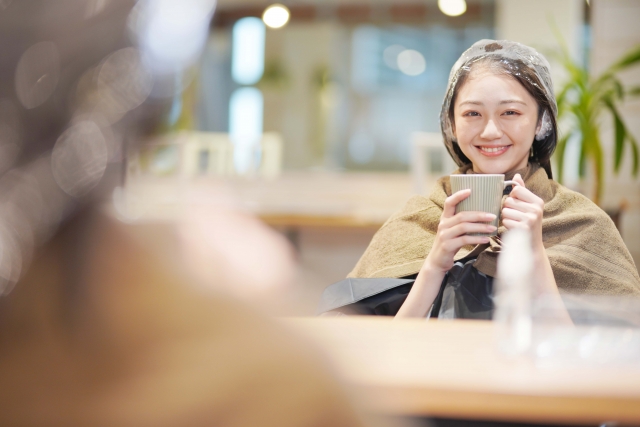 If you have ever been to Japan you already know that Japanese culture is focus on customer service called "OMOTENASHI" is something like it always treat customer nicely and try to make them comfortable and enjoyable during the any service.
Good service from the moment you step into the Japanese hair salon until you leave is the norm, and at no extra cost – tipping is not a thing.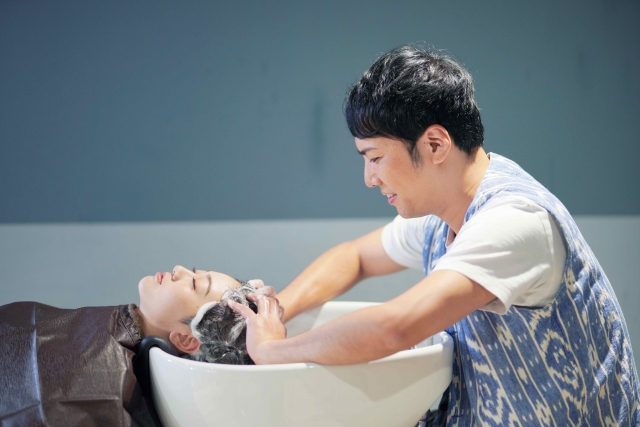 You will get amazing head spa shampoo and they offer you some drink.
High quality hair service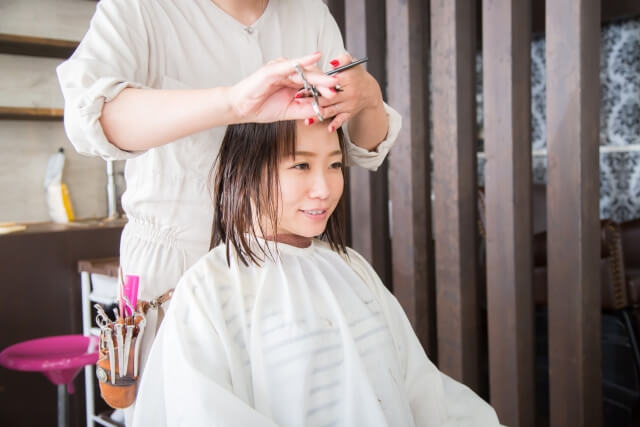 Under Japan beauty industry all hair stylist have to study cosmetology and hair skill for 2 to 3 years depend on school.
Besides after start working at the hair salon, they do training after work everyday and for 3 to 5 years till they they debut as hair stylist.
Most of Japanese hair stylist practice a lot and they have a lot of experience more than other hair stylists.
Their service is super fast and careful.
That's why many customer fall in love their hair service quality and customer service.
How to find a good Japanese hair salon in Singapore?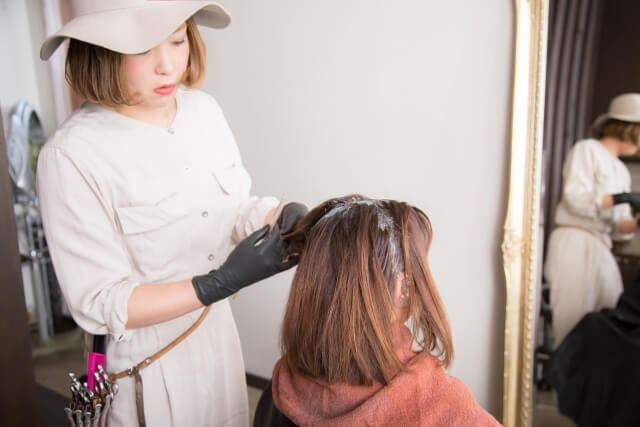 There are many Japanese hair salon in Singapore and it might takes time to find best one.
When you look for hair salon please check some point that you should know before go to the salon.
Check google review and Yelp review
This is important things to find good hair salon.
You can check all of hair salon's Information of customers voice and it help you to know which one is better.
Most popular review site is google and yelp so you should check both before you chose the salon.
Check website and SNS(Instagram)
Popular hair salons have good website that easy to check all information and this is important for customer.
Some hair salons don't provide it or quality is so bad that mean they don't think of customers feeling.
Perfect website and information is very important for customer to understand their service.
And popular hair salons focus on SNS marketing too like they create nice hair style and post it on SNS everyday.
If it not we don't recommend to go.
Now SNS is very important marketing tools and good hair salons make a effort to create new hair style and post it for new customers.
Other salon is just waiting new customers and they even don't try to improve their technique.
Check the google review and yelp review
Check the website and SNS
The best Japanese hair salon Top 10 in Singapore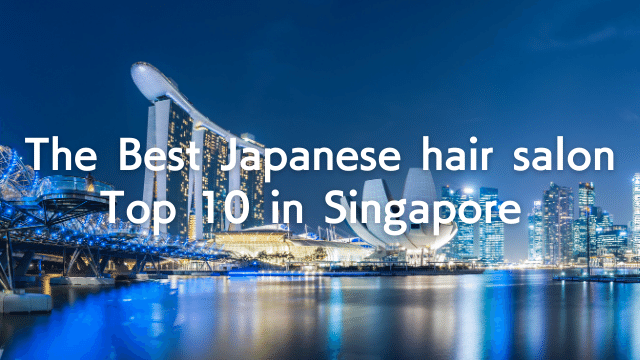 | | |
| --- | --- |
| Address | 〒238291 233 RIVER VALLEY ROAD S.A D's Hair design 邮政编码: 238291 |
| Phone | 6235 0570 |
| Google reviews | 5,0☆(148 reviews) |
"We are Japanese hair salon We are at Bugis near Arab St. in Singapore. And We have an experience in Singapore about 9 years. Please check our job in our Instagram.
| | |
| --- | --- |
| Address | 113 Devonshire Rd, Singapore 239878 |
| Phone | 6334 7898 |
| Google review | 4,9☆(328 reviews) |
Singapore's high temperatures and humidity, strong UV rays and water quality make it a very difficult environment to keep hair beautiful.
However, with the right knowledge and techniques, you can always keep any hair texture beautiful and beautiful.
Everyone has different hair types and lifestyles, and we will provide the best hair care for each individual.We'll take care of it.We'll make it beautiful.
| | |
| --- | --- |
| Address | River Valley Rd, 288 #01-01 Singapore 238329 |
| Phone | 6235 0226 |
| Google reviews | 4,9☆(205 reviews) |
"Japanese hair salon. Our salon working stylist and colorist, we will discuss best hair with you. Try new experience."
| | |
| --- | --- |
| Address | 111 Somerset Rd, #02-35/36 TripleOne Somerset, Singapore 238164 |
| Phone | 6721 9180 |
| Google review | 4,8☆(160 reviews) |
"The most skillful and experienced Japanese hair salon in Orchard/Somerset area. We suggest various services from colouring, perming, rebonding & treatment and use Japanese quality products for optimized results.
Our salon express modernized Japanese atmosphere for customer's relaxation. Our stylists have more than 10 years of experience in Japan, and have been working in Singapore for more than 6 years. We aim to build a long time relationship through sophisticated hair making and 'OMOTENASHI services'.
| | |
| --- | --- |
| Address | 6 Raffles Boulevard B 1-13 / 14, Marina Square, 039594 |
| Phone | 6252 8186 |
| Google review | 4,8☆(136 reviews) |
AUBE Hair group operates 200 beauty hair salons in Japan and 12 overseas, and with the latest equipment, treatments and state-of-the-art techniques we make our customers'beauty ideas a reality.
In the interior, we make abundant use of popular furniture brands and imported goods, as a trend-setting beauty shop should, and we continue to create salons that are in keeping with the times and stimulate our customers'senses.
| | |
| --- | --- |
| Address | 2nd floor 23 New Bridge Rd Singapore 059389 |
| Phone | 6538 0263 |
| Google reviews | 4,7☆(176 reviews) |
Our hairstylists with prior experiences of working in fashion photoshoots for international magazines and recognized skills from various hairdressing competitions will deliver satisfactory results that not only bring out the best in you but leave will only leave you wanting for more.
At Michaela, we really care about your hair for we use only purified water that is free from harmful minerals to further enhance the services you go for, be it colour, perm or treatment.
Feel free to voice out to us your concerns and your ideas for your next look whether a preferred style or a makeover, so leave it to us to make your time at Michaela worth it.
| | |
| --- | --- |
| Address | 7 Neil Rd, Singapore 088807 |
| Phone | 8726 2116 |
| Google review | 4,9☆(290 reviews) |
"We specialise in designing and providing easily maintainable hairstyles just for you.> It is our mission to provide you with professional and personalised hairstyles that are manageable in the hot and humid climate of Singapore.
We hand-pick the best Japanese products on the market to offer a wide range of options for you to choose your desired type of shampoo and treatment for a customisable experience.
| | |
| --- | --- |
| Address | 31 Seah St, Singapore 188387 |
| Phone | 6221 6320 |
| Google review | 4,7☆(70 reviews) |
To build the future. To discover beauty and be awakened to a new self.
The joy and delight of creation. The expectation and passion of creating.

The challenge of bringing an overwhelming "joy of an exciting discovery and experience".
Singapore. The new dimension of time born out of a creative space will enliven you in an extraordinary way.
| | |
| --- | --- |
| Address | 92 Arab St, Singapore 199788 |
| Phone | 9181 6531 |
| Google review | 4,7☆(28 reviews) |
Hairdressing is not a job. IT'S A CRAFT.Our aim is to deliver Japanese hair & Beauty to the world!!!
As a hairstylist, We want to make more people smile!!!
| | |
| --- | --- |
| Address | 11 Mohamed Sultan Rd, #02-01/02, Singapore 239010 |
| Phone | 9145 6021 |
| Google reviews | 4,8☆(61 reviews) |
Your feelings change with your day.
And so, rather than a strained conversation, even if there are but few words to be exchanged, we believe that you just being your comfortable, natural selves, will allow us to understand you better.
And that will help us in creating a style that suits you well.
That's why we pour our heart and soul into turning this little loft along Mohamed Sultan Road into a cozy space which you can think fondly of as your second home.
What service is popular at Japanese hair salon in Singapore?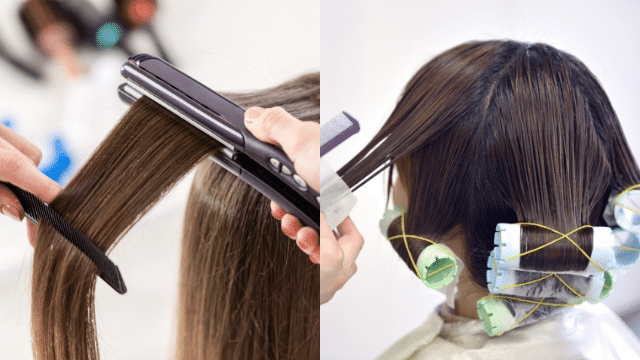 Especially perming service is popular like digital perming and hair rebonding service.
Both service need a lot of knowledge and experience.
As you already know that all Japanese hair stylists practice and study for long time so they are good enough to do it.
Perming service is most difficult technique and Japanese hair stylist is much better than other salon and stylist.
That's why many customers visit Japanese hair salon to get it done and they believe on their hair service.
Of course they are good at hair cut, color service as well.
How much is hair service at Japanese hair salon in Singapore?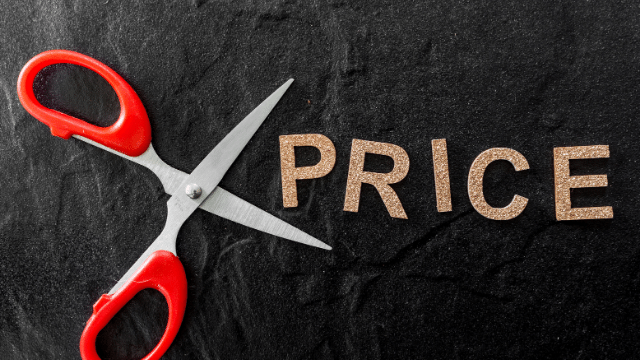 Price would be difference depending on hair salon.
And each hair salon has stylist rank and price is different depend on experience.
Here are some average of cost
| | |
| --- | --- |
| Service | Price |
| Hair Cut | $50〜$100 |
| Digital Perm | $150〜$250 |
| Rebonding | $250〜$300 |
How to set up an appointment for Japanese hair salon in Singapore?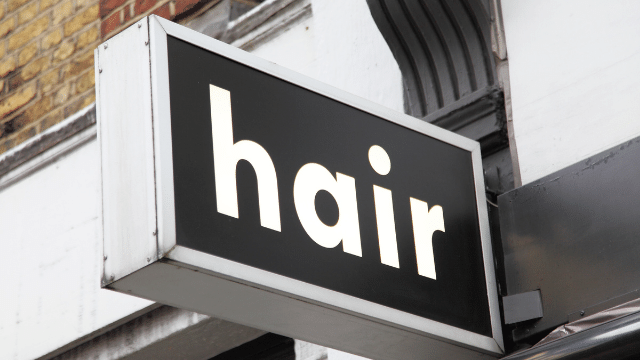 Most likely online booking is common.
Each Japanese hair salon have online booking system so it's easy to set up an appointment.
Otherwise you can call salon directly or walk into salon.
Upon walking into a salon you like the look of, chances are you may have to wait, or worse yet, they may be full for the rest of the day or the week.
In that case, you may be able to book for an appointment later in the day or week, depending on how popular/busy they are.
If they are unavailable, and you are due to be on the plane home before they can book you in, so online or call is the best way to set up an appointment.
Actions to prevent the spread of coronavirus at Japanese hair salon in Singapore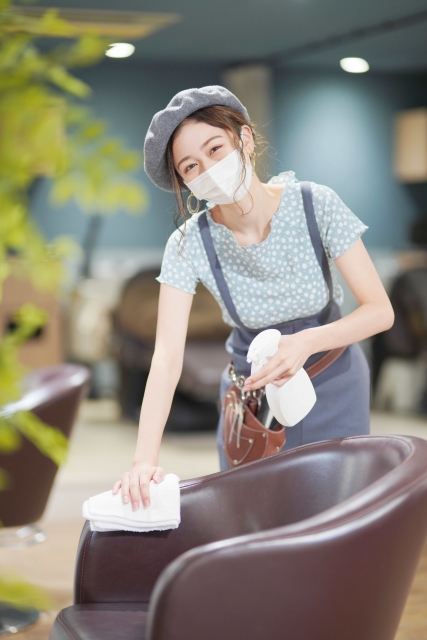 Here is the list what kind of actions to prevent the spread of coronavirus at Japanese hair salon.
Guest are asked to use sanitizer
Mask must be worn at all times. from entering until exiting the store.
Capes are changed after every use
Fresh air circulated regularly
Keep distance each chairs
Tools are disinfected after every use
Staff wear masks whole time
All Japanese hair salon are taking all the right measures strictly so you can enjoy your time in comfort.
Experience amazing Japanese hair and customer service in Singapore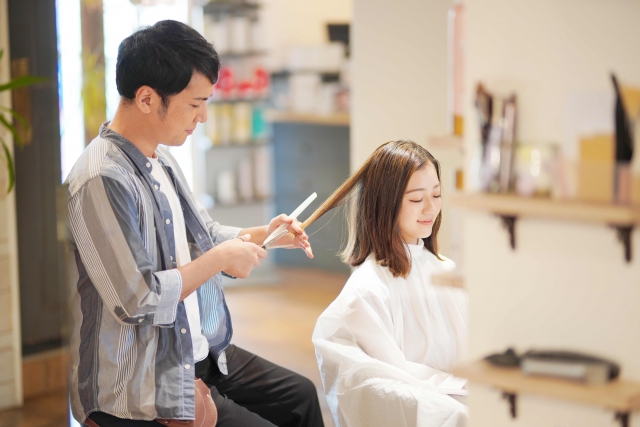 Many peoples who visit Japan surprised Japanese culture and their customer service at hair salon, restaurant and sightseeing spot etc
Japanese culture is loved by foreigner all over the world and you can get Japanese customer service here as well.
Hope you will find the best one and get nice hair style and good customer service.